We are
capital M
We're go getters, people-persons, and
mortgage masters to boot.
Licenses, trained, and ready to help.
At Capital M, we offer a partnership. A strong and strategic fighting force
that helps navigate your way through the entire loan process.
About Us

Loan Programs
Conventional loans
FHA loans
Jumbo loans
Non-QM loans

Loan Refinance Options
Refinance to lower
your rate and term
Cash-out refinance
Debt consolidation

Property Types
Primary residences
Vacation homes
Investment properties
THE M PROMISE
Purchasing a home is a big commitment.
At Capital M, we match that commitment with one of our own.
We go out of our way to close
all pre-approvals. Period.
We stick to our word.
If you received a pre-approval, we promise to honor that.
-so you never have to worry if your loan will close or not.
The M Method
how it works
The Consulation

Goal:
To choose a direction
and decision


Update:
1 update to client
Meet with a mortgage master
Soft Credit Inquiry
Review the 4 mortgage components:Credit Income/Asset/Property
Explore the different mortgages available to you
Receive a pre-approval letter*
Set expectations
The Documentation

Goal:
To prepare a file with
the highest chances of approval


Update:
2 updates to client
2 updates to referral partner
Completion and signing of the mortgage application and disclosures (within 24 hours)
Gather verification documentation
Appraise the property within 24 hours of signing
Verbal Employment Verification
Ordering title on the property and insurance verification
Scrubbing the complete loan package for submission (within 24 hours of receiving a complete package)
The Commitment

Goal:
To get a clean
approval


Update:
3 updates to client
3 updates to referral partner
Submitting a convincing loan package for underwriting *
Loan decision approval with conditions (3-5 days) *
Consultation to lock in the rate*
Gather conditions from the client, accountant, employer, 3rd party vendors, etc. (within 24 hours of approval)
Setting time expectation for closing with client/attorney/seller
The Final Approval

Goal:
To get a final
approval


Update:
2 updates to client
2 updates to referral partner
Verbally confirming details of transaction and terms of the loan
Scrubbing the conditions package & resubmission to underwriting*
Preparing the rate lock and initial closing disclosures
Preparing the rate lock and initial closing disclosures
*Final approval received
The Smooth Closing

Goal:
A stress-free finale to the
mortgage process


Update:
1 update to client
1 update to referral partner
Pre-closing meeting to review the final terms
Setting up the time and location for the closing
Documents and bank wires prepared and submitted on time
Celebration!!! The closing experiences
The Day After

Goal:
To wrap up any
loose ends


Update:
1 update to client
Letter of First Payment Due Date
STAR credit application
Survey
Keep in touch for any future questions or help!
*Client will be contacted.
NOTE: Above is an estimated time frame of the process duration.
Actual time may vary according to each project.
LEARN MORE
Capital M
Commercial
Specializing in consultations,
refinancing, and loan packages, we
bring a complete focus to the project at
hand, leading you right to the finish line.
Expert
Advice
Flexible
Terms
Competitive
Rates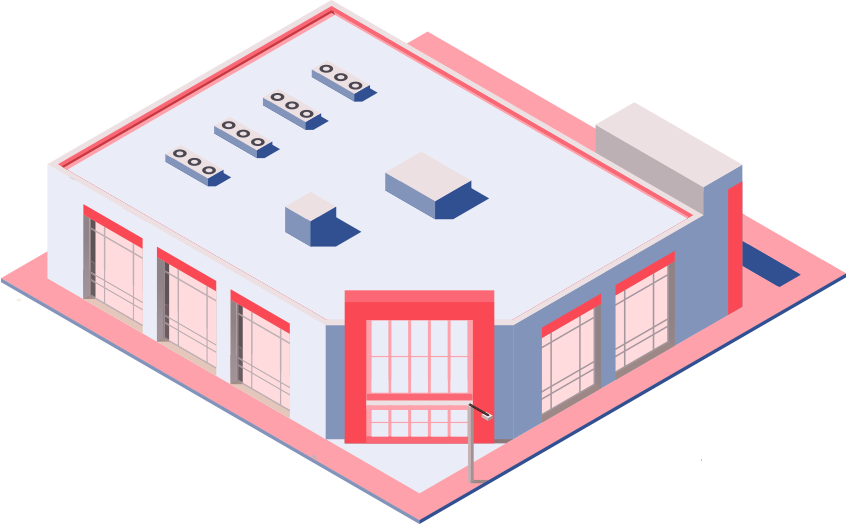 TESTIMONIALS
True accounts matter. They tell people's stories and relate real results.
*The following testimonials are constantly being updated, so be sure to check in periodically in order to follow along.
I must tell you how amazed I am at the way your team are handled my mortgage. As a condo manager I've dealt with a lot of mortgage agencies that have a complicated process. I was surprised at how easy your team made the whole process! I am looking forward to more positive developments your team on my side!
J. Miller
Although you could have made more money, you did what was best for me. I'm really amazed at the honesty you showed me. I came to refinance my mortgage and although you could have just done the job, you told me that it actually wasn't in my best interests. Thank you!!
Mordechai H.
It was a real first-class experience!" I just closed my first loan with Capital M. I'm amazed at the high-level communication I got on each step and the quick response time. At the closing I felt so calm. I felt assured that everything is done right. It was a real first-class experience!
Nisim Ch. Sued
Your team handled everything like pro's and were excellent with communication. Now that we are done with the closing I have to tell you that I felt very secure and calm during the loan process. Your team handled everything like pro's and were excellent with communication. I always knew where I was up to with my loan without making an outbound call - I was always the one receiving the update calls. Much appreciated!
Yoel E Shwartz
More Testimonials
LET'S TALK
We're here to help regardless of whether you choose to take a Capital M loan or not.
Call us at 845-781-2400 or submit your question using this contact form. We'll be sure to get back to you promptly.

coming soon